What do you do with a precious gift of more than 1,200 digital copies of the official military records of 201 fallen WW1 school old boys? You create a rich resource – a living repository that gives your students a very personal view of history. Accessit proved the ideal system to make it possible.
| | |
| --- | --- |
| Type  | Secondary school |
| Roll | 721 |
| Campus | One large campus |
| Teachers | 50 full-time |
| Staff | 16 full-time |
| Install | Local installation |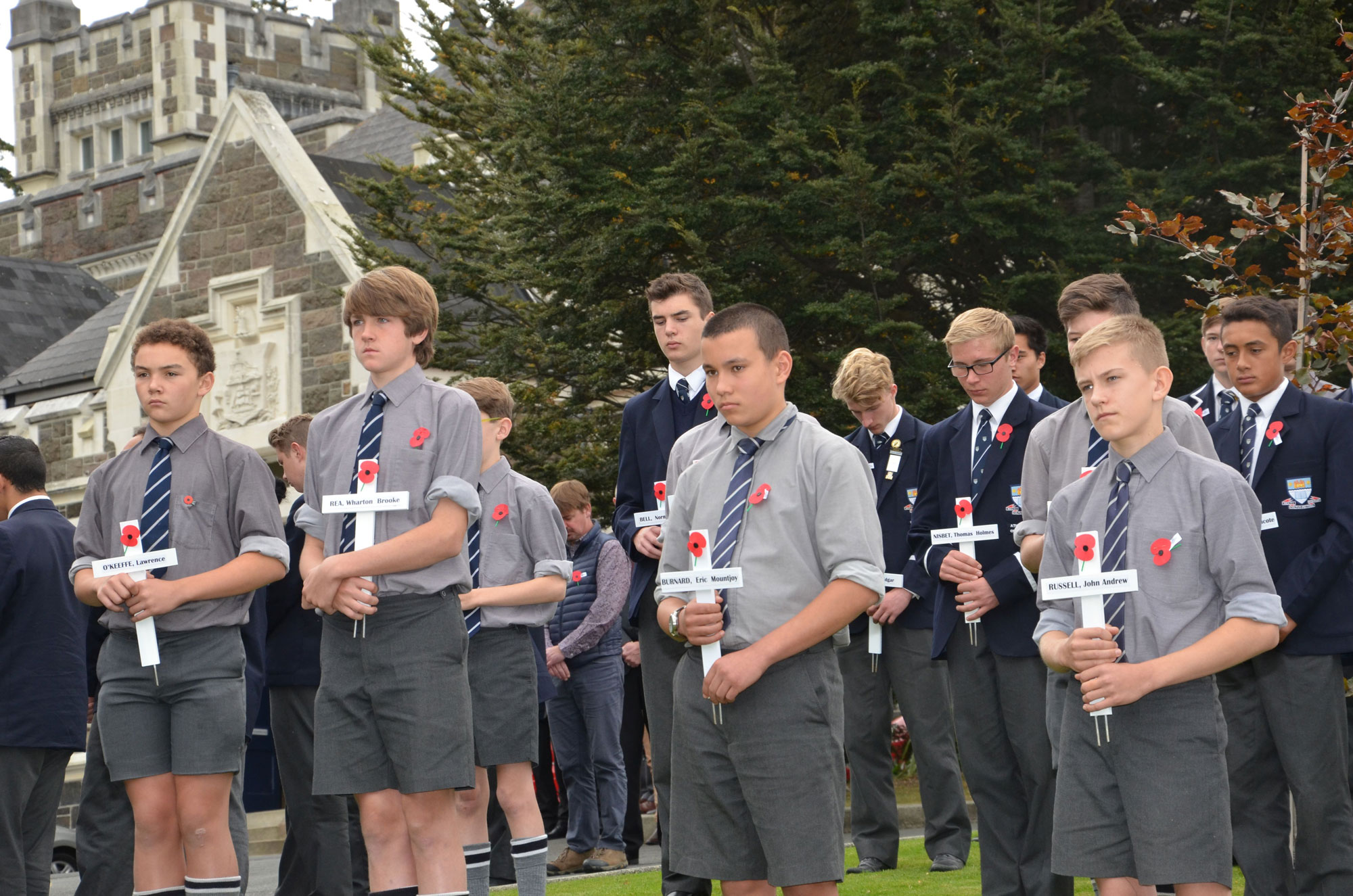 We will remember them
---
Each year, Otago Boys' High School remembers its own – the school's old boys who fell in both World Wars. Librarian Lynn Vare saw an opportunity to go one step further, but they needed a system to do it. 
In the lead-up to Anzac Day, the students reflect on the stories of these brave soldiers and this time in history through social studies and history assignments. A visit by the Department of Internal Affairs (DIA), as part of the national WW100NZ Centenary Project, gave school librarian Lynn Vare the idea to approach things in a new way.
DIA had collected information and made digital records of items in the school's museum related to the old boys who had fallen in World War One (WW1). These had been loaded into the web archive Historypin. But they had also made digital copies of the official military records of the 201 fallen WW1 old boys. They gifted this huge electronic file of records to the school. 
Lynn was immediately faced with two problems. How to store this information securely so it didn't inadvertently get lost, deleted or corrupted? And how to make this unique and precious resource easily available and accessible to the school community? The school needed a system flexible enough to add more content and information over time. And above all, the one thing Lynn wanted to avoid was setting up another archival database system.
The ideal solution was right there
---
Otago Boys' High School had moved to Accessit two years earlier. The ease of using the system and the wide range of resources it could manage made it the ideal solution for this new project.
The 1,282 JPEG files created by DIA were loaded into Accessit, and a bibliographic record was created for each old boy. All the documents – text, images and video files – related to each old boy were added to this main record. At the entrance to the school, the fallen old boys are named on the Memorial Archway. And now with one click, students can see and access all of the precious resources that help bring to life each one of the old boys.
Collaboration, creativity and Accessit
---
"What we've created is a rich resource that really supports the principle of modern learning. It makes information not available from the likes of Wikipedia and Google available to our students and gives them a very personal and human view of historical events," says Lynn.
"And it's a living, breathing project. With the senior history students' help, we've been adding scans of obituaries, photos and other information about these old boys that we've discovered along the way and found in school magazines."
Otago Boys' High School is now working with the Heritage Collections at Dunedin Public Library. Together they are looking into how this historical information can be shared with the wider Otago community and the families of these old boys. This includes identifying and sourcing further information and adding to the records. The project is also making an international contribution as the resources created have been uploaded to the Otago Boys' High School archive in Historypin.
"Research, collaboration, creativity and Accessit together have ensured that we will remember them," says Lynn.